Regular price
$52.40 SGD
Sale price
$39.90 SGD
sale
Unit price
per
Sale
Sold out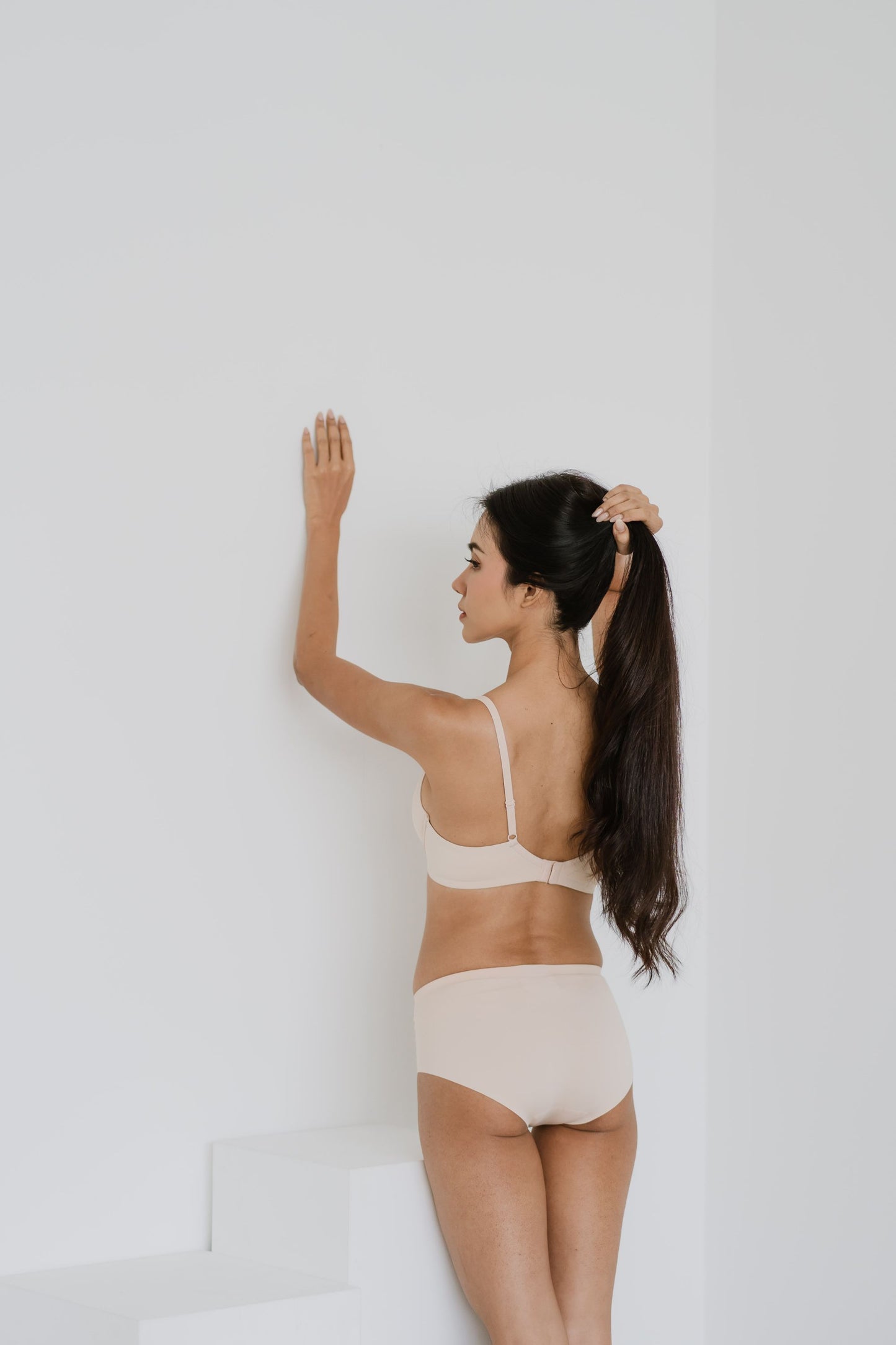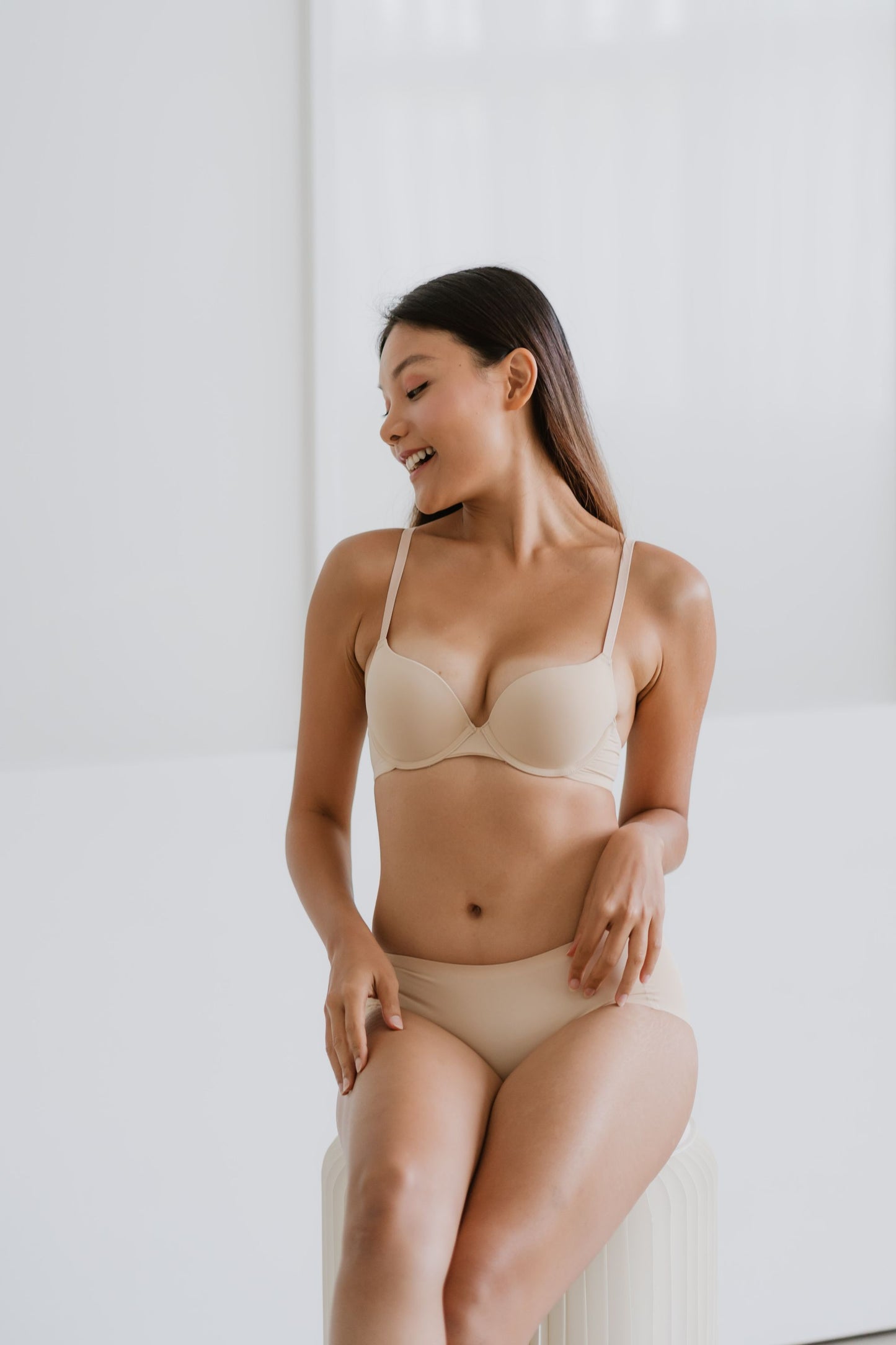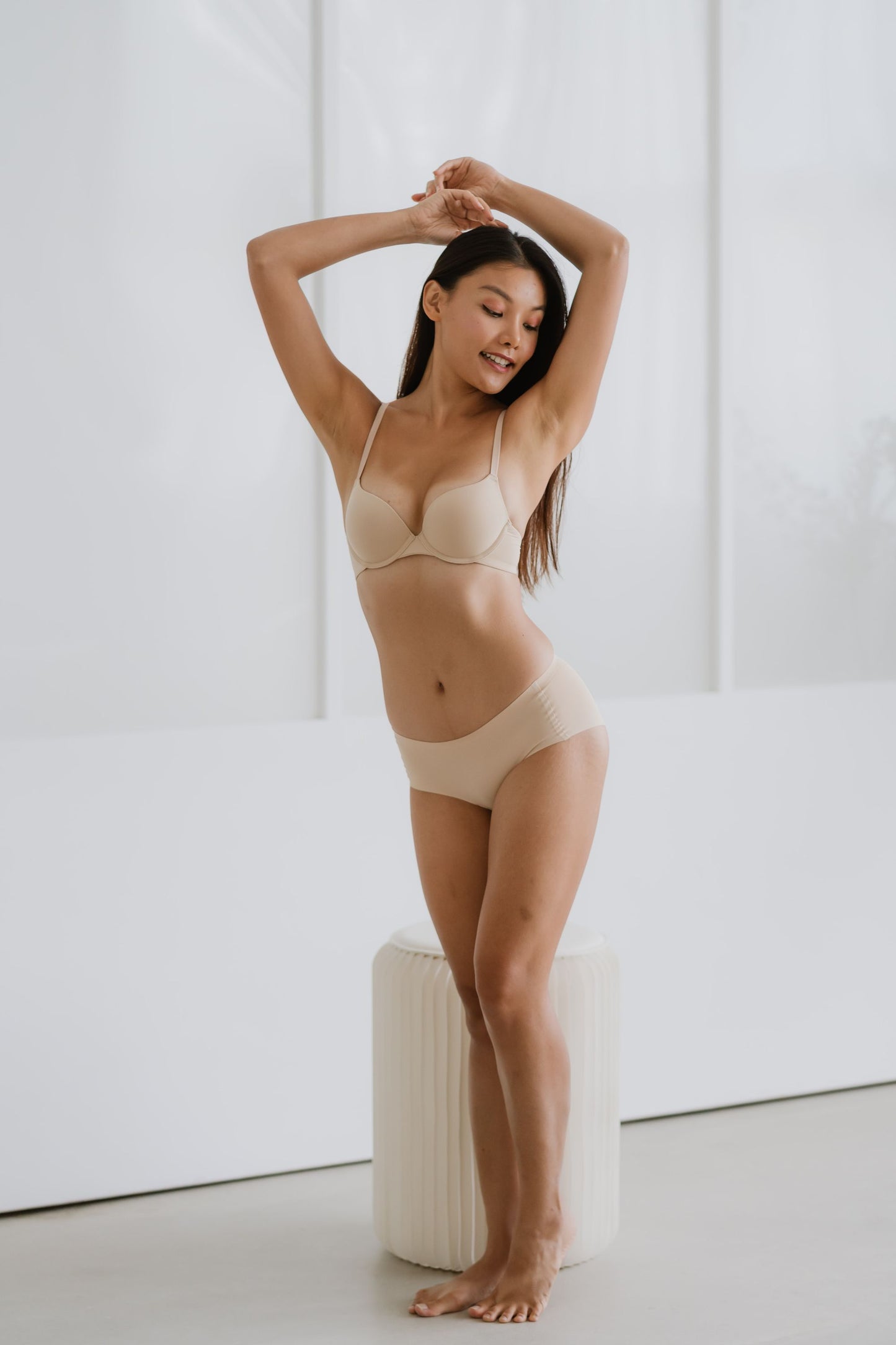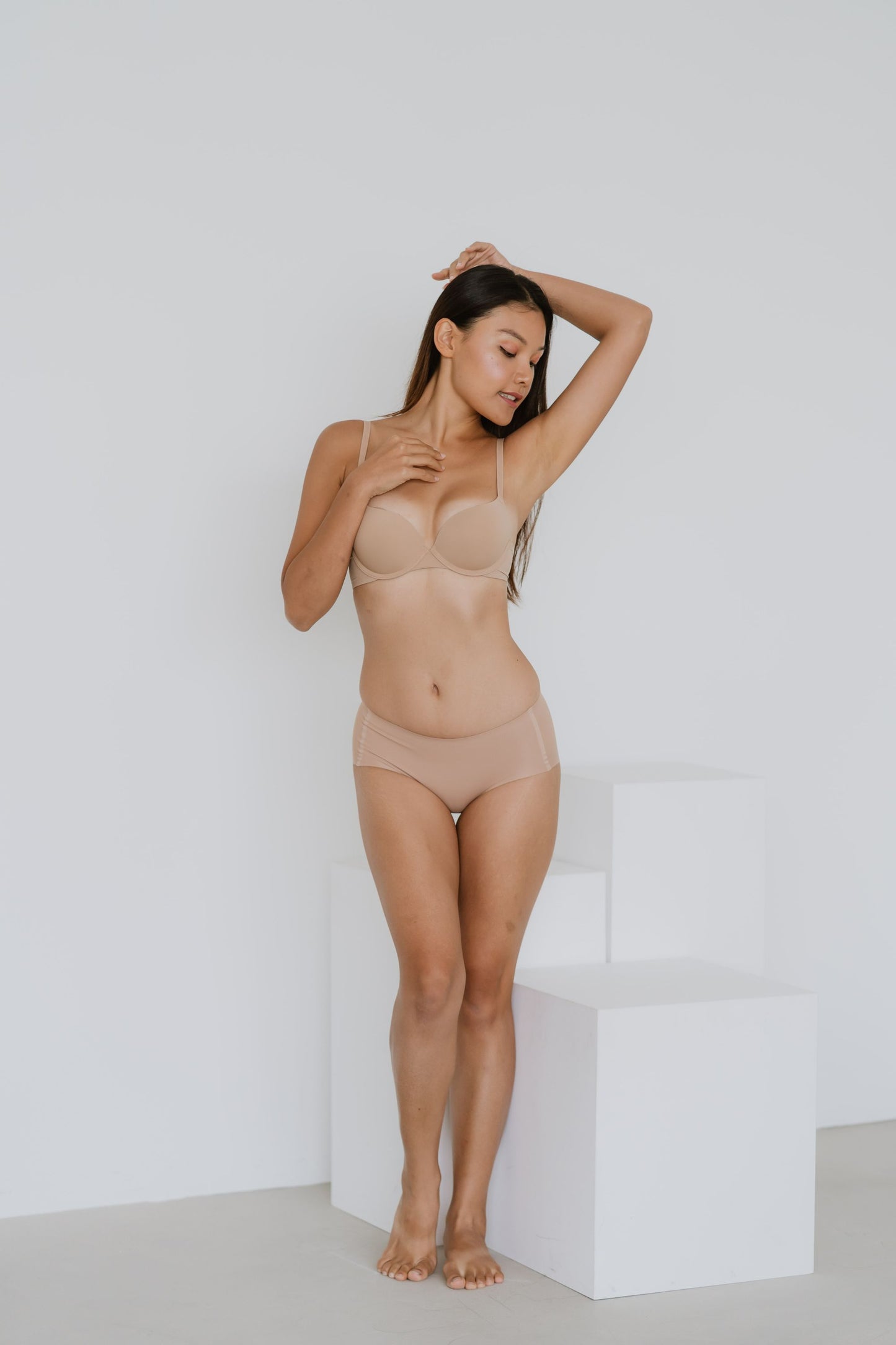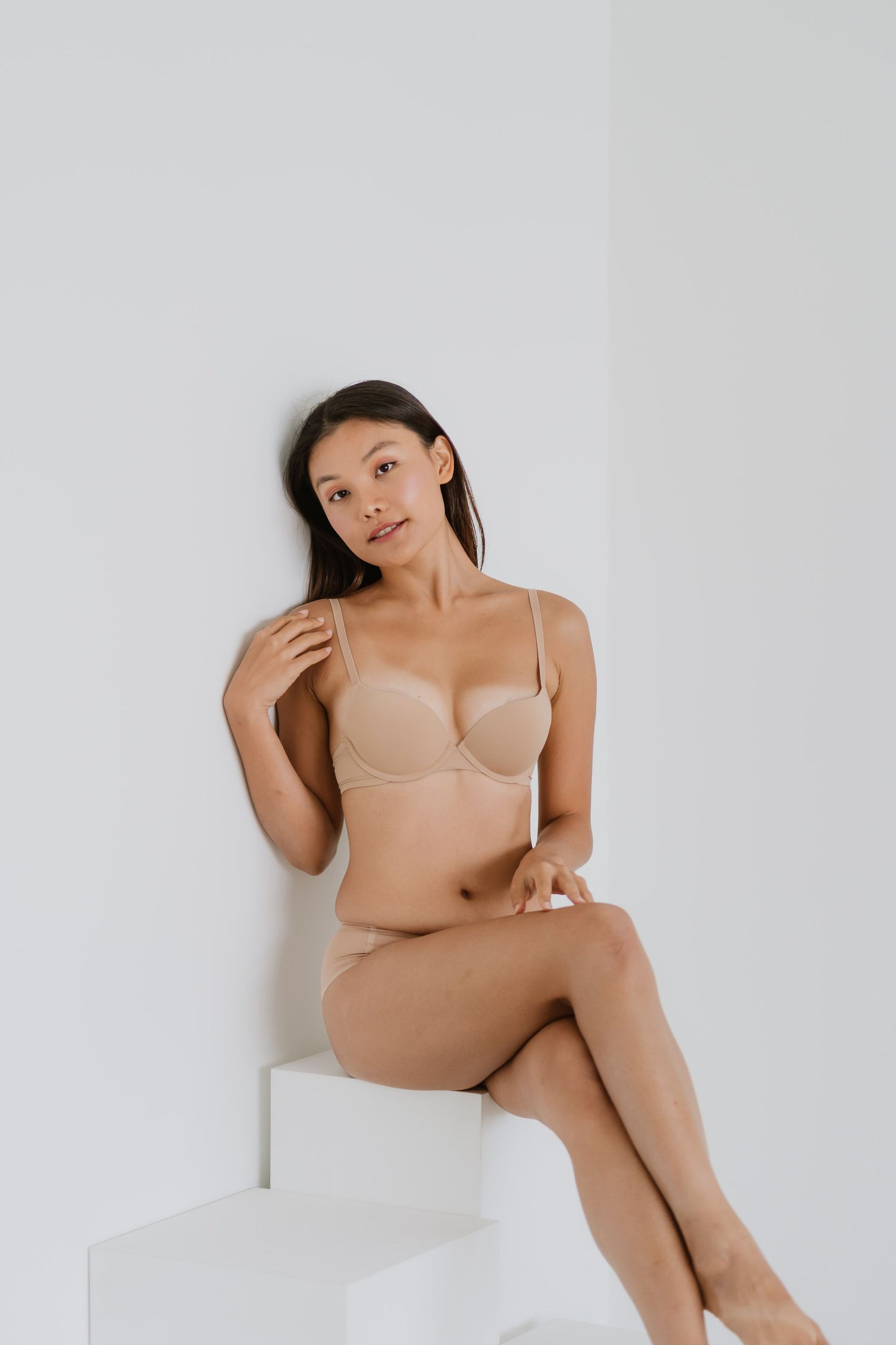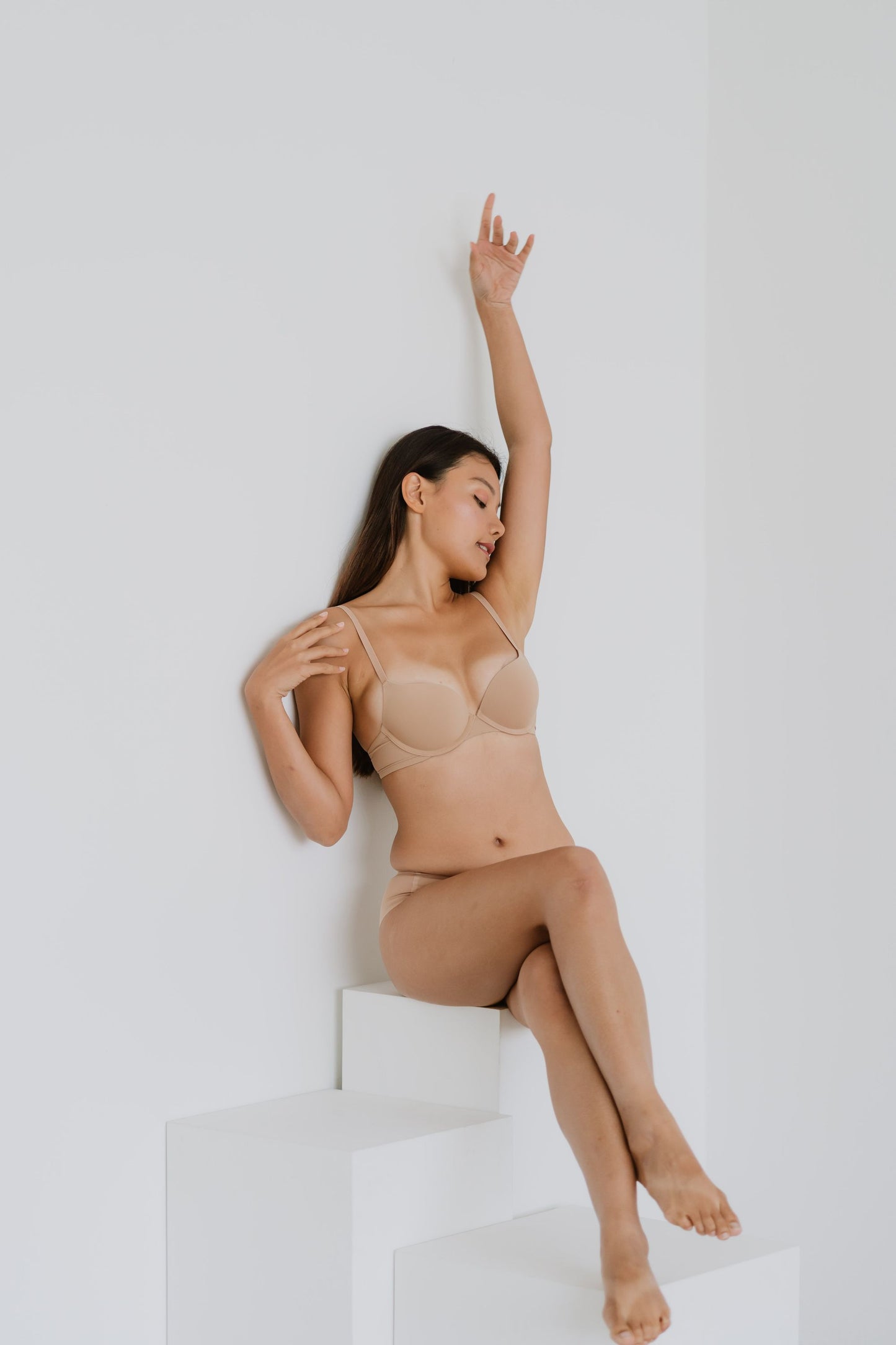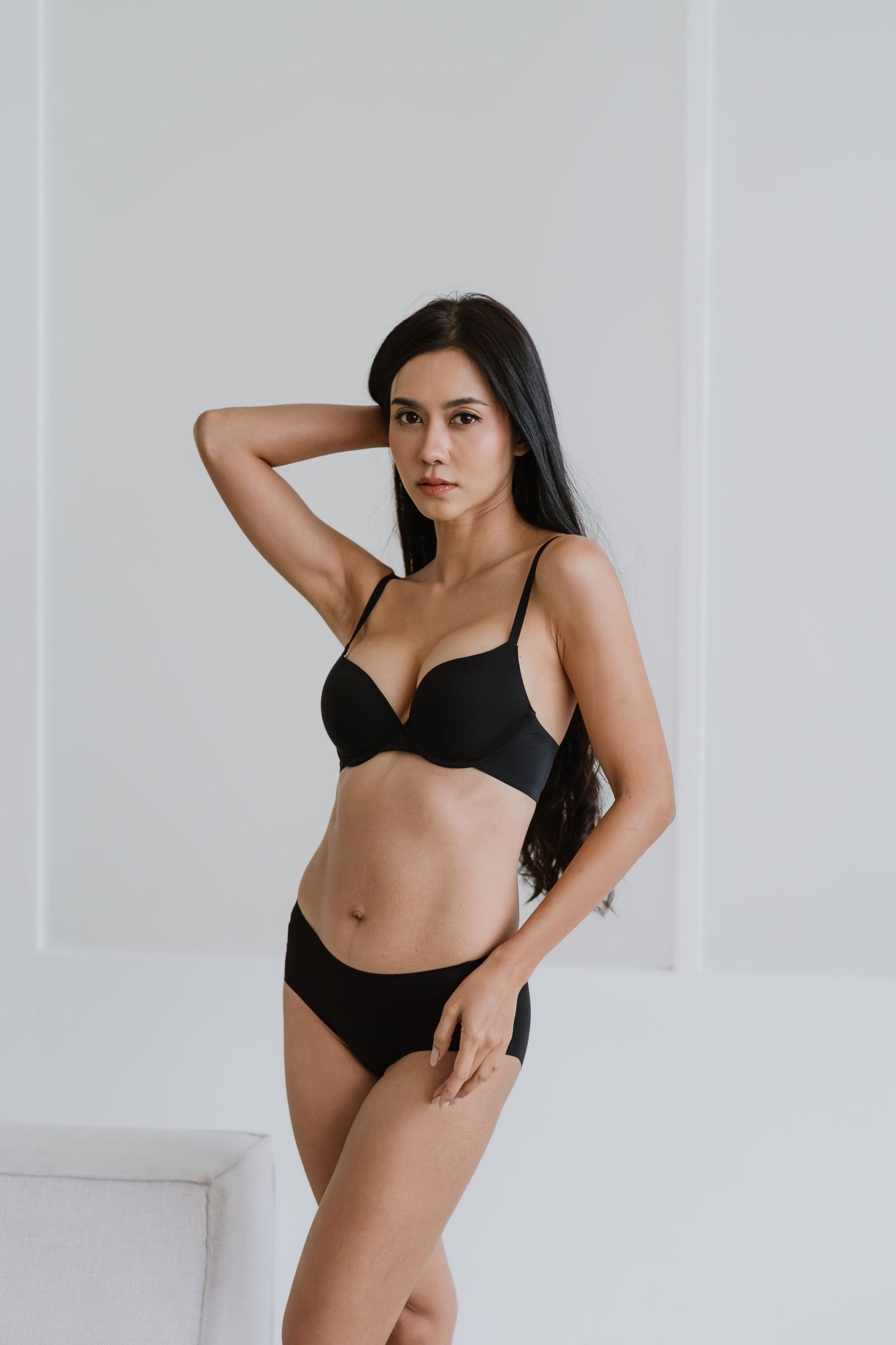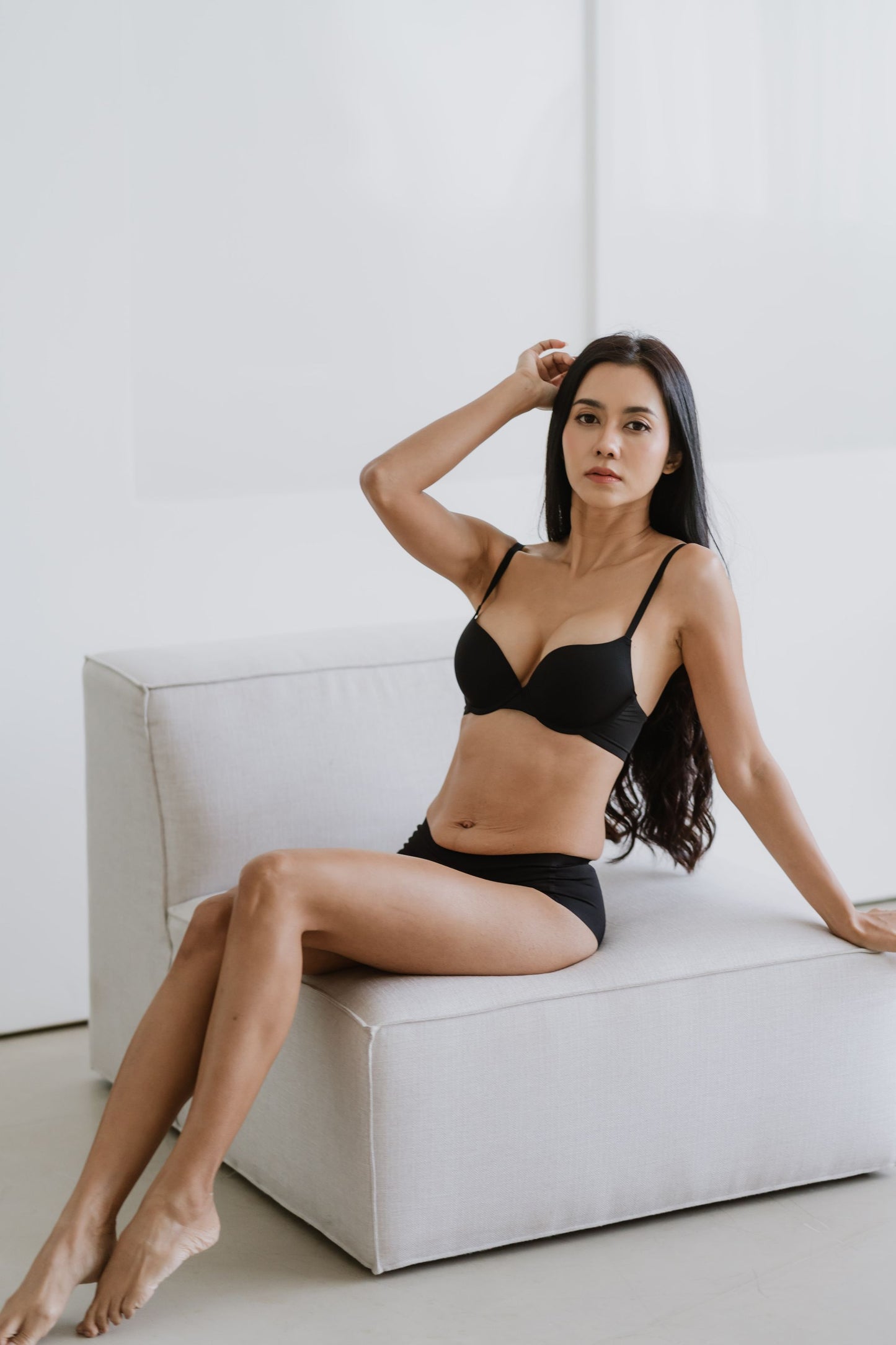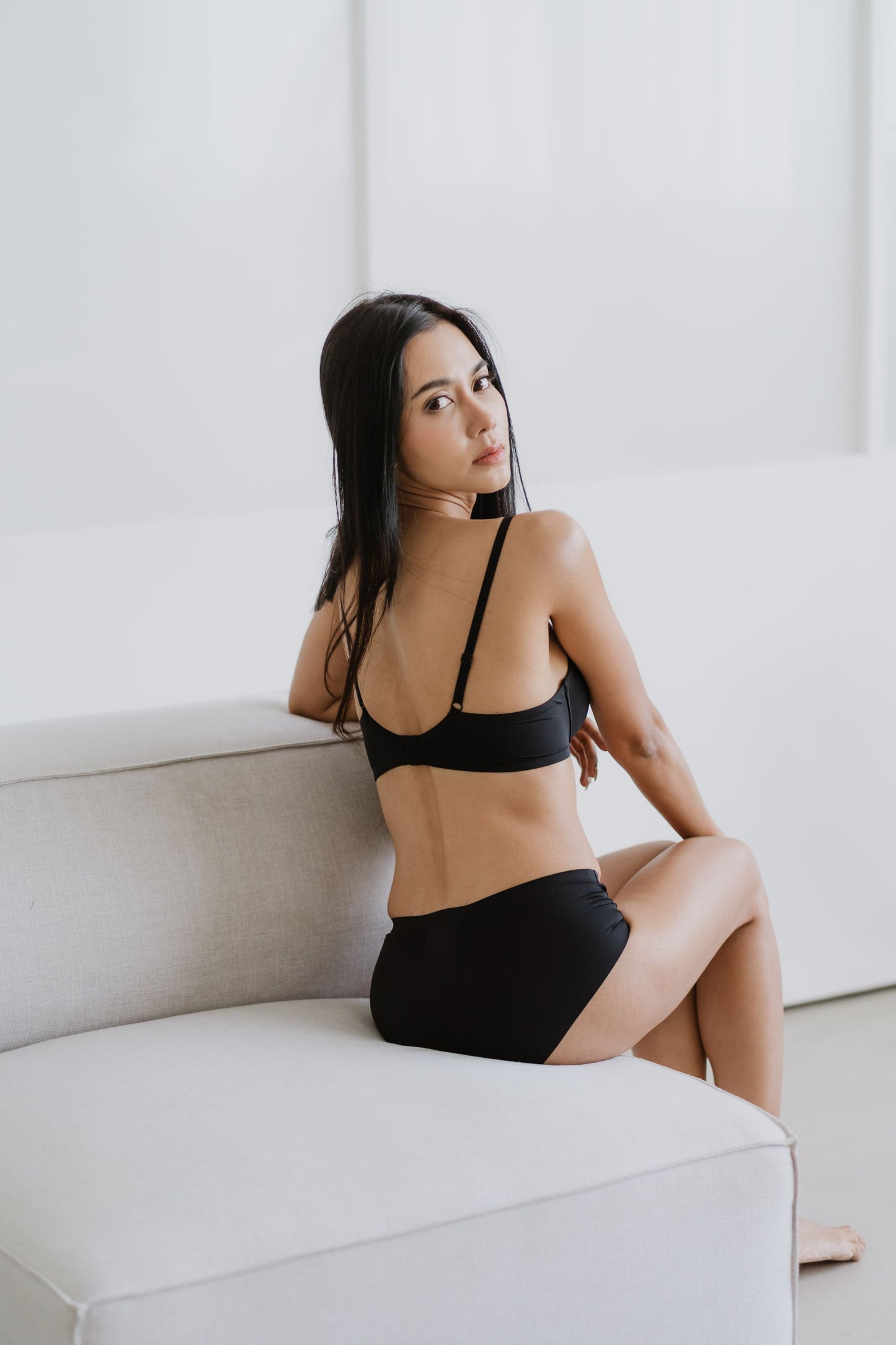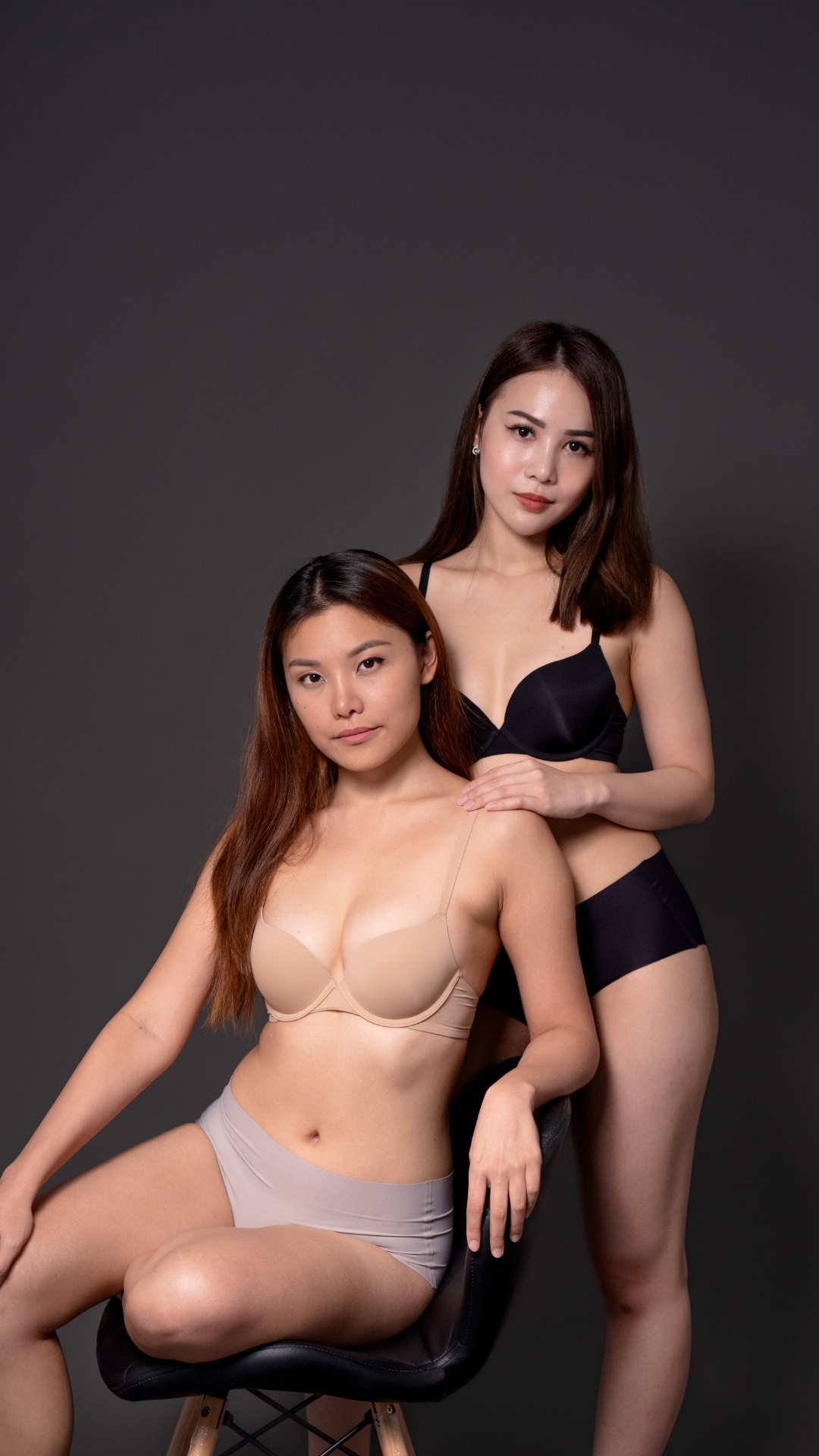 Sizing Chart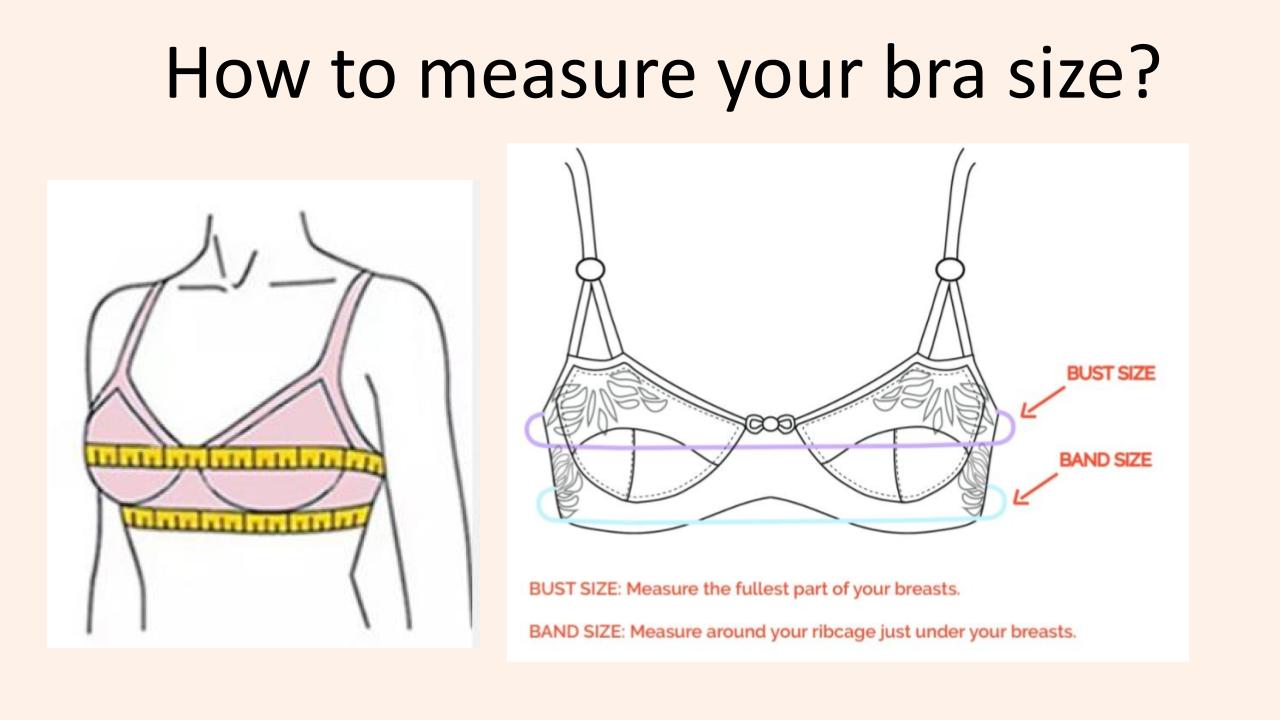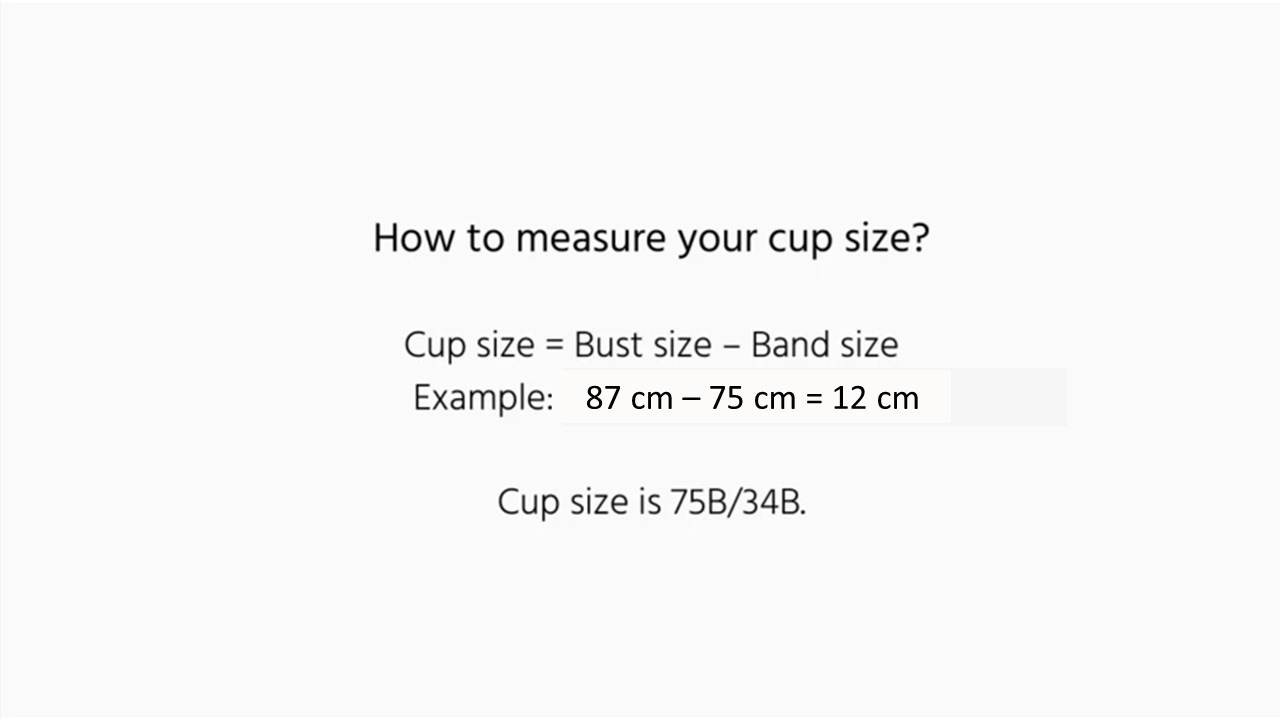 Wired Foundation Bra
Similar to our EFB series (Everyday Foundation Bras), UU Foundation bras are made to suit your skin color so that it makes wearing white easy! Designed with super fluff and buttery texture bra cups, it makes wearing comfortable while being sensual. Its underwire also gives your breasts support and comfort throughout your day. Simply match your bras to the colour of your skin.
* EXCELLENT SUPPORT + COMFORT
* SUITABLE FOR DAILY WEAR
Wear it:
With thin straps tops
With square neck tops
For outings
Description:
84% Nylon, 16% Elastane
Lightly padded
Wired
Smooth baby butt cups
Non removable pads
Paddings that feels like cloud
2 hook-and-eye
Adjustable and non-removable straps
Available in Pink Porcelain, Warm Porcelain, Soft Copper, Black
* For better coverage under whites/sheers, opt for a darker shade than your skin tone. 
*Model Cheryl is 160 cm in height and wears size 75B, Panty size M. PInk Porcelain and Black
*Model Alyssa is 165 cm in height and wears size 70B, Panty size S. Warm Porcelain and Soft Copper
*Model Day is 164 cm in height and wears size 70C, Panty size S. Pink Porcelain and Black
Everyday Foundation Bra/Everyday bra
1. Do you have 80D?
No. We only provide these sizes 70A - 70D, 75A - 75D, 80A - C, 85B
2. What's the difference between everyday foundation bra and everyday bra?
They are the same in material and quality. Just that the everyday Bra is a bit thicker at the bottom of the padding and the colours are baby colours. Everyday Foundation Bra is more for skin colours.
3. What is your exchange policy like?
You may exchange the item within 14 days of purchase and with tag still intact. Make sure that the item is unworn, unscented and still in perfect condition.
4. Do you have a physical store for me to try?
Currently, we do not have a physical store. However, we have a refund or exchange policy within the first 14 days of purchase. (Applicable only to bras)
5. Which colour is best under white tops?
Always choose the shade closest to your skin colour or darker. Surprisingly, darker shade hides the best under white tops.
6. Is pink porcelain easy to see under white?
Maybe, as the shade may be lighter than your skin.
7. I realise that after wearing there are these creases on the inner cups probably caused by my boobs leaning against the padding. Is this normal?
There may be many factors to this. Might be improper storage or washing, it may also be the size of the cup is too big for you.
8. Is soft copper the darkest shade?
Yes. It is the darkest nude shade.
9. I usually wear 75C cup size, do I stick to the same size for this bra too?
You may stick to your current bra size. However, it is best that your measure your band and cup size using a measuring tape and then refer to our size chart.
10. Is the padding thin? Does it have push up effect?
The padding is medium padding. It has a thickness of 0.4 cm at the bottom of the cup. It does not have a push up effect.
No-shift Strapless:
1. Do you know if No Shift Strapless in cig purple is visible under whilte/light coloured tops?
Our No-Shift Strapless in cig purple is the best to hide under white tops.
Do you have any pop up store that I can try the size out? Currently, we do not have a physical store. However, we have a refund or exchange policy within the first 14 days of purchase. (Applicable only to bras)
2. I wear european 65D, sister size will be 70C, does tihs equate to S or M per your chart?
You may try S size.
3. Can Mums wear this?
Of course! We have women wearing our strapless after their post pregnancy period.
Wildflower:
1. Is the padding thin?
Yes it is thin and detachable.
2. Whats the difference between bralette and bra?
Bralette has lesser support than a normal bra, hence it gives you freedom and the flexibility. Bralettes are born for women who love to let loose their boobs and not be restricted by the normal bra.
3. How come my breasts spills at the side?
Unlike a normal bra, It is because of the thin paddings, hence it allows your boobs to be at their natural state.
Bought more after trying
Bought one. Love it and bought 3 more in the end. Support is superb. I preferred underwire than wireless. Would highly recommend it!
Thank you dear for your kind review!
Good Support
Wires are not painful to my undersides. It is comfy to wear throughout the day. Very soft fabric made. Will recommend to buy
Thank you dear for the kind review!
Great support!
Saw on IG and decided to give it a try. Turns out the bra was what I would hope it would be. It was soft and had good support for my boobs. The wires aren't very painful as well. Comfortable. Happy with it!
Thank you dear for your kind review!
Review on bra
Bought it to try and I love it. It was easy on my skin and my ribcage area because some other wired bras actually caused my ribcage area to hurt. So this one works well on me!
Recommend UU series. ❤️
I have requested for product exchange due to size issues. The vendor reciprocated and assisted me to escalate the issues with swift response. I have received the exchanged item well and will give thumbs up for their great service at response and gesture. Their quality is comfy to core as to your own skin deep.Let their product walk their talk. You will know what I mean.

Design for comfort
Careful thought put into delivering support and comfort

Quality Check
Products are tested for its precision and durability. Guaranteed survivor amongst your bras

You get what you pay for
Not up yo your standard? Let us know within 14 days of purchase and you will get a full refund

UU Foundation Bra
Choosing a selection results in a full page refresh.